Earlier than expected, Google has announced that beginning in July 2018 with the release of Chrome 68, Chrome will mark all HTTP websites as "not secure".
For the past several years, Google has moved toward a more secure web by strongly advocating that sites adopt HTTPS encryption. But soon, with the release of Chrome 68 due for release on 1 July 2018, Chrome will begin marking all HTTP sites that don't have an SSL Certificate as not secure. Google has also revealed that adding a SSL certificate to your site and going HTTPS will give you a minor ranking boost.
What this means for WordPress website owners
Chrome holds approximately 60% of the market share across all desktop and mobile devices, so site owners without a valid SSL certificate installed should be worried about how their visitors will perceive the "not secure" indicator. And even more aggressively, Google eventually plans to change the HTTP security indicator to a red triangle – the same red triangle that Google uses to warn of broken HTTPS.
In addition to increased consumer confidence, having a SSL certificate has many other advantages for website owners. HTTPS is faster and more secure than it's HTTP counterpart, it's also been proven to help with SEO rankings, and provides the ability to use HTTP/2 for even greater speed improvements.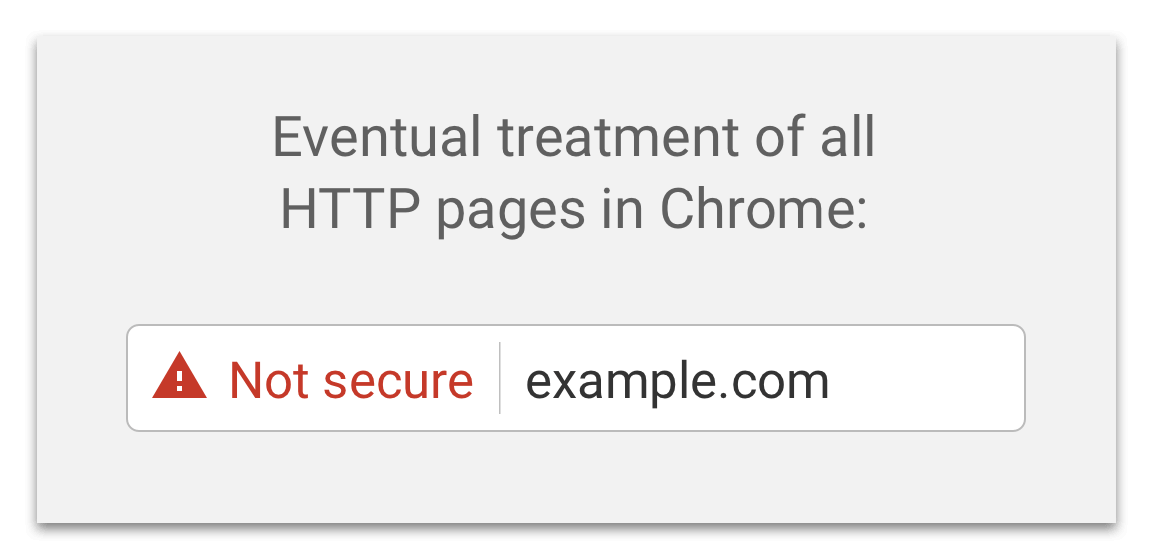 What can I do to avoid this warning?
Quite simply, all you need to do to avoid this warning, and at the same time get a SEO ranking boost, is to protect your website with HTTPS using a valid SSL certificate. WPhost makes it incredibly simple to do this when a free SSL certificate comes standard with every managed WordPress hosting plan.
If you sign up with WPhost, not only will we migrate your WordPress website for free, we'll take care of your free SSL certificate: From validating your domain, generating the certificate, installing it and renewing your SSL certificate automatically when needed.
Don't wait to move to HTTPS
Don't leave it too late. With SSL certificates becoming a requirement, and with 60% of internet traffic using Google Chrome, doing nothing is simply no longer an option.
Don't wait to get started moving to HTTPS. With WPhost, getting a free SSL certificate is easier than ever before.