Image optimisation is one of the most crucial performance tasks you can undertake to optimise the performance of your WordPress website.
The problem for WordPress website owners is knowing how to compress images at their best to maximise performance, without compromising quality. This is where Imagify's new Smart Compression feature comes in.
Smart Compression takes the guess work out of finding this sweet spot for you. There's now no need to find the best compression level for each of your images. Imagify will do the entire image optimisation job for you – balancing both quality and performance.
Imagify first compresses the image at its maximum and then checks the quality, comparing the pixel degradation between the original and the optimised image. If the two images are not similar enough to pass the test, Imagify will slowly scale the compression level until it finds the perfect balance between compression and quality.
Smart Compression automatically optimises your images at their best. So you don't need to decide which compression level is right for your needs – Imagify takes care of everything.
What's new in the Imagify WordPress plugin?
Smart Compression is now the default level to compress your images. You also have the option to re-optimise an image using Lossless compression: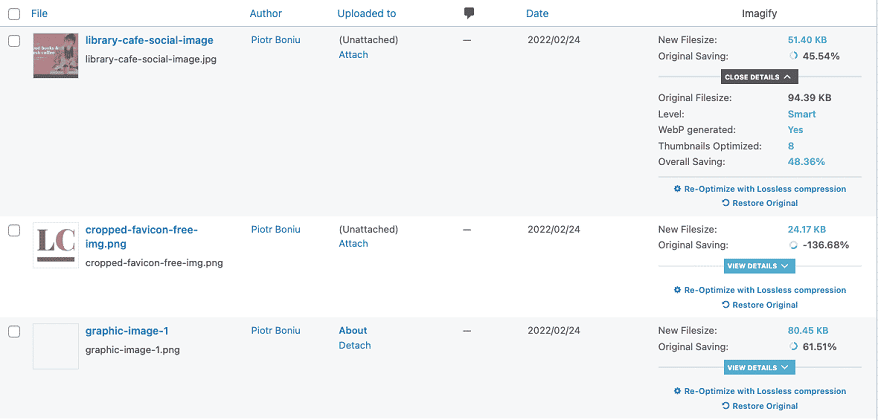 WPhost offers an Imagify Setup Service where we'll speed up your website with lighter images. Our Imagify Setup Service is for those clients who want a hands-off solution where WPhost will take care of everything for a one-off charge, including:
Backing up your original images
Configuring your optimisation level settings
Setting up "Auto-Optimize images on upload"
Creating WebP versions of images and displaying these on your site